REDESIGN: How to interior design your home for FREE (or on an extreme budget)
Ahh.. redecorating.
Just the term alone conjures thoughts of hefty price tags and hours of seeking aimlessly online for decorations.
It doesn't need to be this hard nor expensive. The alternative to traditional interior design is a little thing called REDESIGN. This blog will give you step-by-step instructions on how to redecorate your spaces for free, or with a small budget.
You will learn how to eliminate the clutter, cash in on your unwanted items, trade pieces you don't want and gain new items you actually do want for free, how to use your own home to seek pieces you have since forgotten about, how to rearrange the furniture and decor you end up keeping and if you wish to take it even further; how to use any budget amount to add "refreshers" to your new look to complete your space and transform your area on even the tightest of budgets.
Start out with one space. The process will not only go faster, but you'll be able to focus more and will have less chances of feeling defeated and giving up.
Label *all* the items in that area into one of the five following categories:
Trade: Things you plan to barter with to gain new objects for free.
Sell: Things you plan to sell to gain fast cash to apply to your new pieces.
Pitch: Things that you plan to throw away.
Donate: Things you plan to schedule for donation pick-ups or drop offs.
Keep: Things you plan to keep in the final design.
If it helps, buy multi color post-it notes and assign a different color to each one of the five labels above. Go around and label everything appropriately. Separate them into physical groups for a much faster process. If you have to think too much about "keeping something" or "donating something".. you're thinking too much. Go with your gut feeling.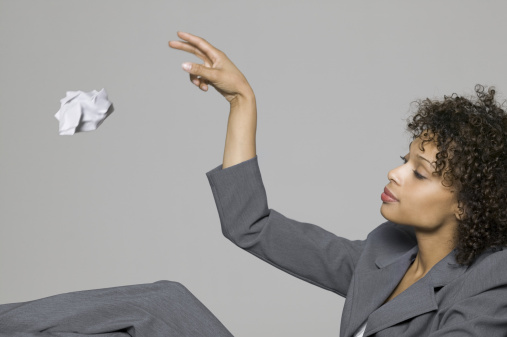 If it cannot be reused, donated, sold or is simply not of any use anymore, it's time to throw it away.
Group up the section of stuff you separated and labeled as "Purge" and dump it, ASAP.

This stuff only causes clutter and having it around will just visually distract you from your end design goal, as well as take up too much space. The goal is to get everything OUT that you don't need/want, so you can see the potential of the room much more clearly.

Check out this list from PopSugar.com that details 116 things that can be pitched ASAP.
Now let's address your pile of things you labeled 'Donate'.
That hunky appliance that takes up half your kitchen counter (that you don't even know how to operate).. You won't miss it. Those promotional t-shirts from the marathon you ran 4 years ago? You have the photos & memories. One man's junk is another man's treasure. Start with the following items and build up your confidence to add more things.
Video games & consoles
Old computers and other outdated electronics
Books & old magazines.
Baskets, vases, lamps, welcome mats, plant pots, and other accessories
Kitchen appliances, serve ware, glasses, cooking tools you don't use
CD's & DVDs
Want your good deeds to make a lasting impact? Don't know who to give your stuff too?

Check out Apartment Therapy's list of 25 companies that will use your stuff for good reasons.
Set aside your items labeled "Trade & Sell"
If it's something that still is in great quality, or a well-known brand, use these items to trade and sell online. Check out craigslist's "Barter" section in your local area. Place an ad specifying what you're seeking, and what you have to trade. Bartering is by far the most underutilized way to get what you want for free.
We will show you what to do with these items later.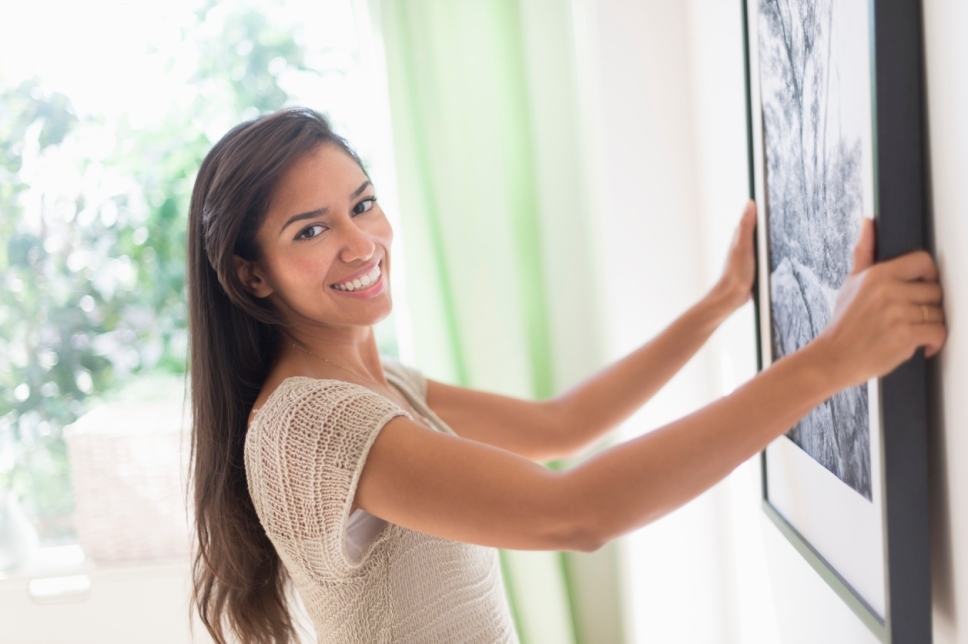 Go shopping in your own home.
Chances are along the years and throughout redecoration spurts you rotated pieces and decor around your house or stored them away. Now it's time to revisit them.
Locate decorations, furniture and other pieces that are either being under-appreciated in other areas, stored away or forgotten about. Similar to our wardrobe and personal style habits...you'd be very surprised what you already have and how you could use them in a new way.
Great example is art work that would look great in your new design, but is currently hanging in another room. Swap out decorations in your own areas to create a new look for zero cost.
MEET YOUR NEW DESIGN BFF.... PAAAAINT.
Do you hear angels? I do. This is a big one. Read carefully, because this section is superrrrrr important. For the record... Paint is magic. Whether it's spray paint or a liquid in a can, it's decoration sorcery. Believe me. Sometimes the only thing a room or an object needs is paint.
HOW TO USE spray PAINT
Dreaming of a modern lacquer night stand? Done.
Want to change a plastic picture frame to a shiny brass or chrome? Done.
Want to refresh that outdated coffee table to a sleek matte or glossy finish? DONE!
Want your plant pots to sparkle in the sun? "Hi, semi-sheen gloss! How are you?"
There is a spray paint for whatever you want to change. And that... and that..... oh and that, too.
HOW TO SCORE FREE LIQIUD PAINT:
When a room is painted, it's standard that the can and whatever is left inside will stay in the home. The easiest way to get free paint is by asking friends, especially if you know of someone with a great color on their walls. There is a high probability the can is under a cabinet somewhere that they will be happy to give you. There are two main reasons that people keep cans after they are done painting:
It's not safe to dispose of paint in the same manner that we dispose of trash.
Incase there is marks, scuffs, or damage.
 
how to get free, or very cheap liquid paint
There are two ways to get paint on the cheap. One allows you to try various colors for free (or close to it), and the other will allow you to get a specific color in a small quantity for a very cheap price.
Hardware stores commonly have "oops!" paint. When someone asks to mix a color, and they don't like the result, the hardware store won't pitch it, they'll simply mix another can. If you go in and ask nicely to see what oops! paint they have laying around. You may not like the colors, and you don't get a choice obviously.. but its worth a shot. Usually they will give it away or you can make your own offer. They don't want too many cans taking up space, so they are happy to get rid of it.
To get liquid paint in small quantities cheap, ask for sample cans. They vary in size, but they are ultimately really small sizes. However if you are only looking to paint something small, like a plant pot, you can get the exact color you want for usually under $2.00.
 
A little bit can go a very long way
Don't enough to paint a whole room? No problem. You can use liquid paint in a can for even the smallest spaces when you think creatively. Below are a few great ways to use even the tiniest bit of paint.
Negative spaces in walls (where walls indent inwards slightly.
Accent walls
Stencils
Doors
Stripes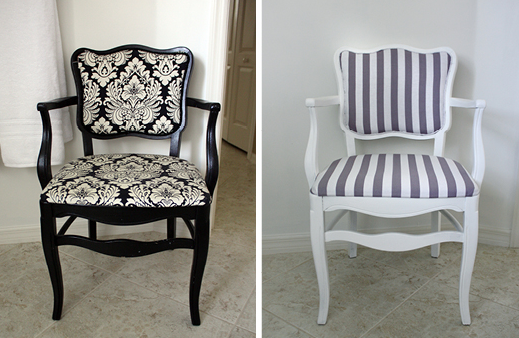 Alter & repurpose furniture if it's possible.
Anything can be altered. If it's not with paint or spray paint (like I mentioned above), it can be with fabrics (reupholstering), creating new usage ("Oh hi plantation-style closet doors that I hate. Come off those hinges and become my headboard, please!"), or simply try creating something out of nothing. Get creative!!!

Once upon a time... I took some gold, sparkly nail polish and layered it on my circular nightstand drawer knobs. It turned out surprisingly freakin' fantastic.
Things that can be repurposed easily
Anything wood or particle board
Drawers, dressers, tables
Chairs with fabric seats
Art work frames
Basically anything that isn't fabric
TIP: We know the word reupholster sounds expensive and complicated, but with the proper tools and a little patience, you can do it yourself in your own home.

Click here to read this article on DIY reupholstering.
If you can master the art of bartering & trading, you can use the things you don't want to get lots of things you actually do want -- for free!
Remember how we told you to separate your "trade" and "sell" items? Now it's time to put the plan into action. Take the items you labeled as "TRADE", and start the process of bartering with friends. Everyone has things they don't want, and you definitely have things people need. You will never know unless you spread the word to your friends. If the process isn't getting the results you want from your own inner-circle, branch out.
If you're shy about this, which you shouldn't be.... but if you are... there's apps for this. There is even a section on Craiglist literally called "Barter". Don't think craigslist's barter section works? Think again... Check out the story about a man who bartered his way on craigslist from a paper-clip all the way TO A NEW HOUSE.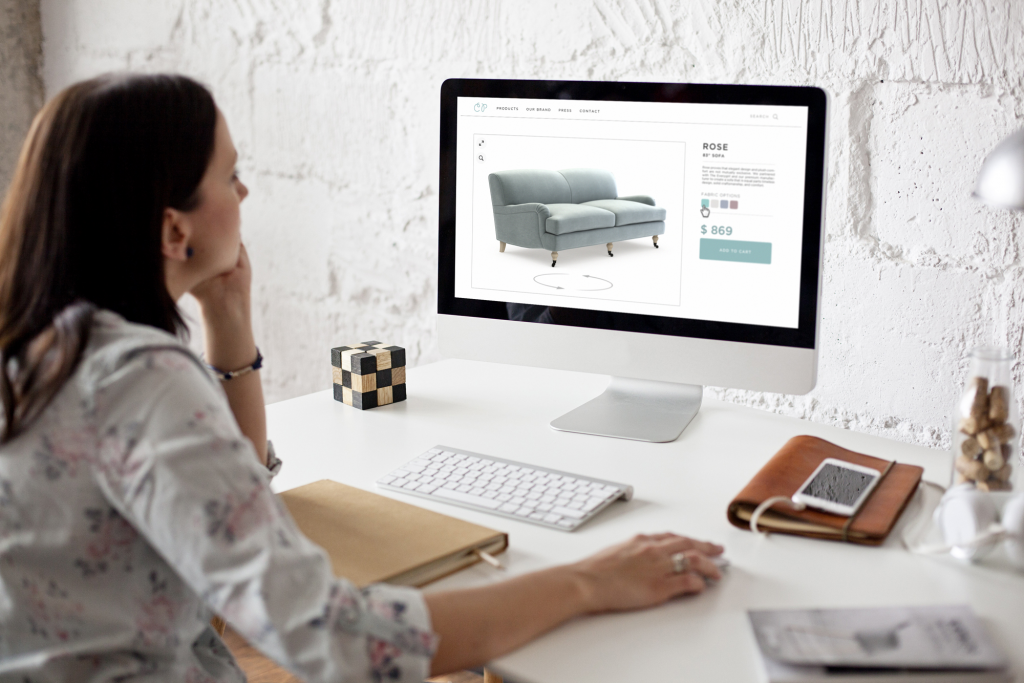 Get Fast Cash for Old Items
Cash in on your "SELL" items
Take clear photos of all the items you wish to sell and put them on the major selling apps such as OfferUp & LetGo. Don't price things too high. The lower you price them, the faster they will go. Unless it's something that holds value, such as designer or vintage pieces, you won't even get 1/8 of what you paid. (And don't be that guy who asks nearly full price for something, and then specifies in the ad "Asking $1,000 for this sofa! I paid $2000 for it!" Super. Furniture has a 500% markup. Accept defeat, take a breath.. and price your stuff low so you can pocket that extra cash fast.
As far as how to sell phone apps are the fastest way to sell, considering you can take the photo, type in the description and put it in front of 1000's of local people nearly instantaniously. Two of the easiest to use apps to are:
OfferUp
LetGo
If you prefer a wider viewing audience, or have something specific like electronics or collector items, check out this list of 14 websites that will help you sell pretty much anything.
7.) Buy some refresher items,
(if you even need to).
Rearrange your existing, your newly purposed decor and whatever you spent a small budget on new things with, and blend everything in together for a perfectly harmonious space!
Even though (if you followed all the steps above) you should have a completely new looking space, a few small items can really freshen up the look and feel. Set aside a budget and use it wisely. Learn how to use search filters to find the best looking and most affordable items. For more ideas on how to do this, take a look at our blog below.
Some ideas for affordable items that make a big difference:
Accent pillows
Art
Candles
Plants
3D Wall Art
Flat, peel-and-stick wall vinyl designs
Small water fountain
Vases and bowls
Table Lamps
Coffee table books
Fresh bed sheet set or towels
Under cabinet puck lights
Homemade Wall Art (old frames + coffee table tear sheets = expensive looking gallery wall)
DIY Centerpiece (Old flower bouquet + sand (or landscape stones)
Thrift stores are a GREAT place to find refreshers!

Feeling crafty? Want free ideas for DIY decorations?
Check out this blog on 24 creative and FREE DIY decoration ideas!